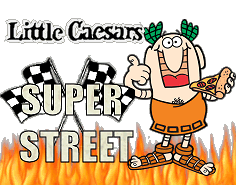 #17 Josh Letson
Hometown: Maypearl, TxVir
Crew: Justin and Wyatt
Sponsors: Hayseeds BBQ
Bio: Josh joined the Navy in 1996 and started racing in 2002 in Kennedale, Texas, winning Rookie of Year in Bomber Division in 2003 and finishing 9th in points at Cowtown Speedway.
In 2004 Josh got his first win and a top 5 finish in points. In 2005 Josh transfer from Texas and had to put his racing career on hold. Josh transferred to VA in 2010 and began his racing career again.
In 2013 Josh purchased and open wheel modified and collected 3 wins and Clary's Speedway Modified championship. In 2015 Josh began running in the Super Street division at Dixieland Speedway.